Sources of Indoor Air Pollutants

How do air pollutants enter a home?
There are many possible sources of air pollutants in homes. Following are some common sources/causes:
renovation work
burning of fuels in gas stoves and ovens
building and furnishing materials
new pressed-wood furniture
using consumer products containing volatile organic compounds, such as cosmetics, fragrance products, cleaning agents and pesticides
dry-cleaned clothing
smoking
damp environment causing mould growth
poor housekeeping or inadequate cleaning
poor ventilation causing accumulation of biological contaminants and other air pollutants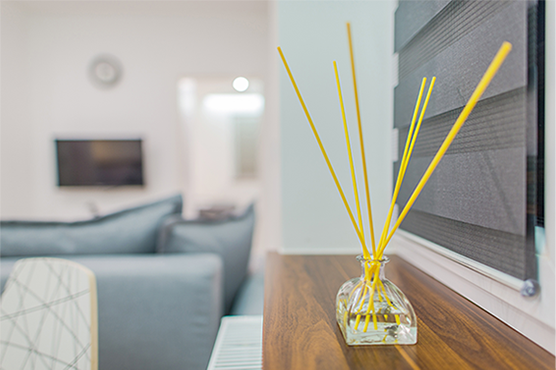 How do air pollutants enter offices / public places?
There are many possible sources of air pollutants in offices / public places. Following are some common types of pollutants:

Chemical pollutants
ozone from photocopiers
emissions from office equipment, furniture, wall and floor coverings
consumer products containing volatile organic compounds, such as cleaning agents and pesticides

Airborne particles
particles of dust, dirt, or other substances drawn into the building from outside
activities in buildings, like sanding wood, printing, copying, operating equipment, and smoking
Biological contaminants
excessive level of bacteria, viruses, and mould growth
inadequate maintenance and housekeeping
water problems, including water spills, leakages and condensation, not promptly and properly fixed
inadequate humidity control
brought into the building by occupants, infiltration, or through the fresh air intake